EVENTS
Member Log In
Access our library of articles, videos and proceedings for members only.
2017 International Tour & Conference - European Region
2 July 2017 - 18 July 2017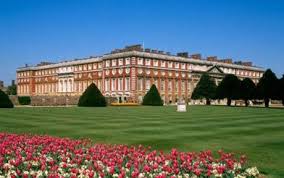 Hampton Court: one of the tour destinations
Full Tour & Conference: Sunday 2nd July to Friday 14th July 2017
Short Tour & Conference: Friday 7th July 2017 to Friday 14th July 2017
Post-Conference Tour to Germany: Friday 14th July to Tuesday 18th July 2017
Please note:
If you would be prepared to share a twin room with another person travelling on their own please email ippstour2017@gmail.com to make this request with your completed off-line booking form. PLEASE NOTE: it may not be possible to find someone to share with but we will make every effort to help you with this request.
When booking online please provide your passport number, date of birth and next of kin contact details in the comments section.
It is your responsibility to have travel insurance for the duration of the tour.
Should you have any queries or require any further information, please contact Graham Bryant or Nina Mills – IPPS Secretariat - by email at admin@ippseurope.org
Payment options:
Make cheque payable to: IPPS Training Ltd (GBP only)
Full cheque payment must be received by 15 April 2017
Bank details for bank transfer (GBP only):
Full bank transfer payment must be made 30 April 2017. Please use your name as reference
Name of account: IPPS Training Ltd
Sort code: 40-20-32
Account no: 31535560
BIC: MIDLGB2130V
IBAN: GB71MIDL40203231535560
please do not use bank details reflected on invoice for tour payment.
Click here to download itinerary
Click here to download offline booking form
To book online select an event package below
---